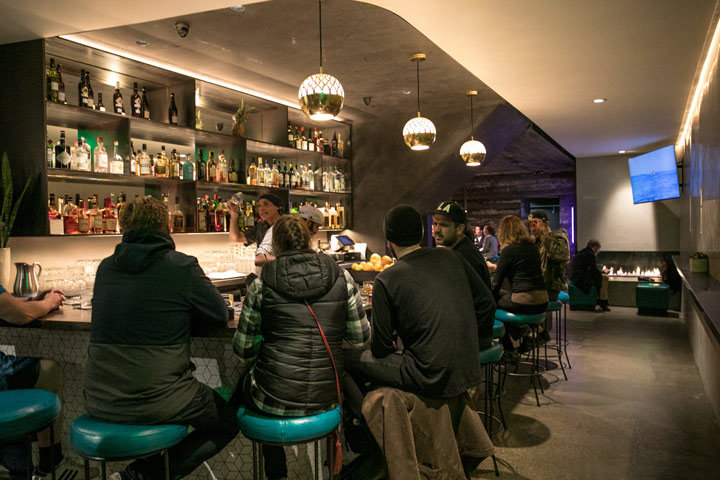 11 of 11:
White Cap
Ocean Beach has never been a hotbed of quality cocktails, but that could be changing. In the sleepy Parkside 'hood, just a couple blocks from the mighty Pacific, White Cap warms up surfers and locals with repurposed driftwood walls, teal booths, a fireplace and surfing on the TV. Owner Matt Lopez wisely brought on surfing pal and S.F. drink pioneer Carlos Yturria to run the bar.
THE DRINK TO DRINK: Yturria's cocktails run spirituous and light, like the softly creamy Monkey Wrench mixing coconut milk with lime, Havana Club Añejo Clasico rum with house-made seaweed syrup and a dried nori (seaweed) garnish. Tio Pepe manzanilla sherry and a delicate use of orange juice elevates a classic Screwdriver cocktail.
KNOW BEFORE YOU GO: An industry trailblazer, Yturria (over the past couple decades, at places like Bacar, Range and Absinthe) is a longtime sherry expert who has traveled extensively in Jerez, Spain, and can school you on all things sherry from his White Cap sherry selection.
---