Dance Menu
Specialty Cocktails PAST MENU CURRENT MENU |
Dance Specialty Cocktails
Tango
Vida Mezcal, Tempus Fugit Violette, Hibiscus, Lime, Agave, Basil Seeds – Served Over Ice
A seductive ballroom dance known for its dramatic postures and pauses that developed in the bars and brothels of nineteenth century Buenos Aires.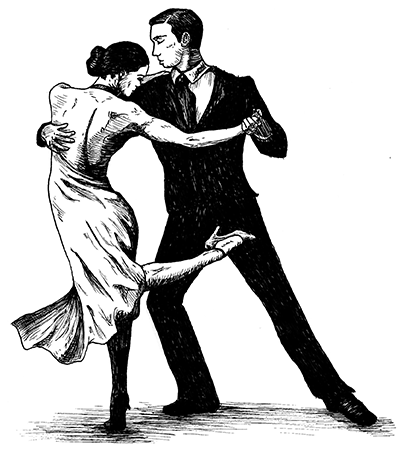 ---
IRISH JIG
Teeling Irish Whiskey, Sacred Bond, Lemon, Honey, Chrysanthemum – Served Over Ice
Jig means to jump, which is an apt description for this bouncy folk dance made up of kicks, jumps and lightening fast foot work.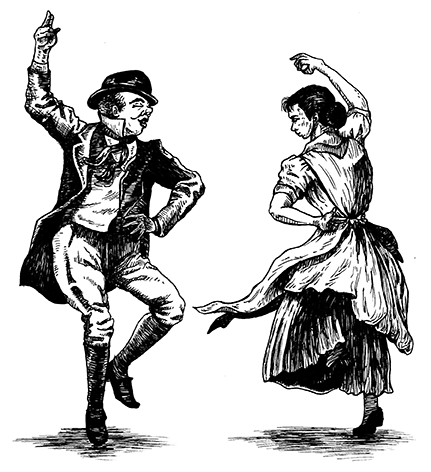 ---
Moon Walk
Mi Campo Blanco, Escubac, Kalamansi, Agave, Coconut Milk
– Served On Crushed Ice
Though most associated with Michael Jackson, James Brown, 1970's wrestlers and Dick Van Dyke also used this move, which creates the illusion of moving backwards while walking forward.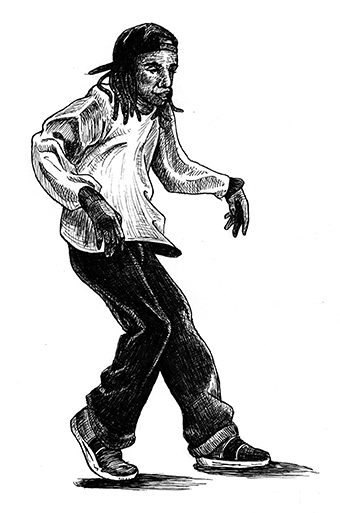 ---
Twist
Botanist Gin, Martini & Rossi Bitters, Cointreau, White Port
– Served Up
A world wide dance craze set off by Chubby Checker with his 1959
song that taught Americans how to swivel their hips. Inspired the
Mashed Potato, the Swim, and the Funky Chicken.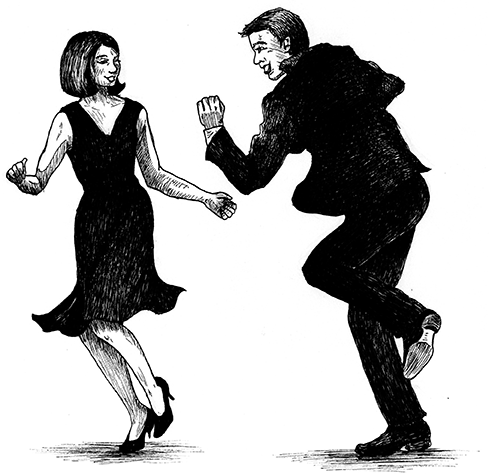 ---
Charleston
George Dickel Rye, Rancia, Averna, House Smoked Cocoa Bitters – Served Over House Cut Cube
A 1920's jazz era dance popular with flappers – rebellious young women with short hair and shorter dresses. Banned from many dance halls because it was too scandalous.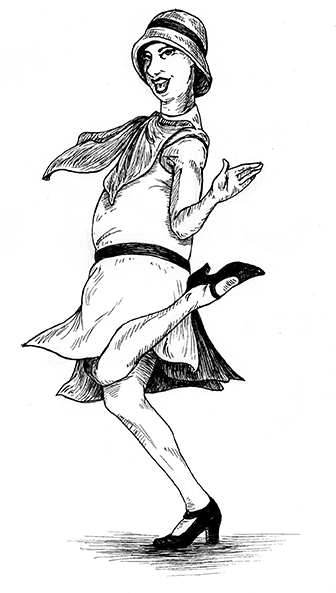 ---
---
Cha Cha
Havana Club Classico, Beet Pineapple Shrub, Ginger, Soda
– Served Over Collins Cube
A Cuban dance that may be named after the triple step the dancers
feet make – cha cha cha – or a West Indian seed pod used to make
musical rattles called the cha-cha.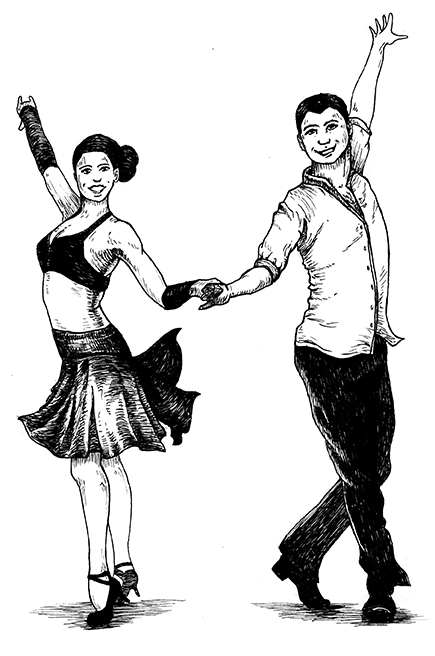 ---
MACARENA
Kronstadt Aquavit, Lime, Macadamia Orgeat, Bitters
– Served Up
An earworm of a song accompanied by a Latin line dance that swept the nation in the mid 90's. The lyrics are based on a woman who dances with soldiers to get back at her boyfriend.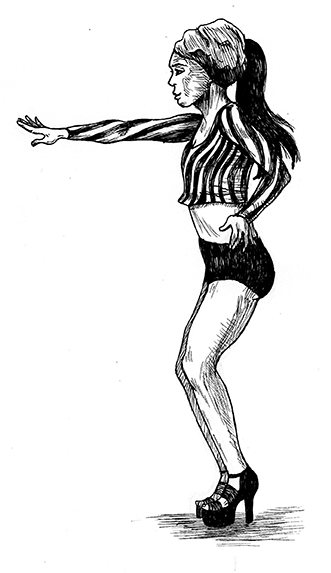 ---
Harlem SHake
Sun Liquor Vodka, Dill, Papaya, Lemon, Sparkling Wine
– Served Up
A herky jerky, frenetic dance style born on the streets of Harlem in the early 80's. Was recently repopularized when it became a meme.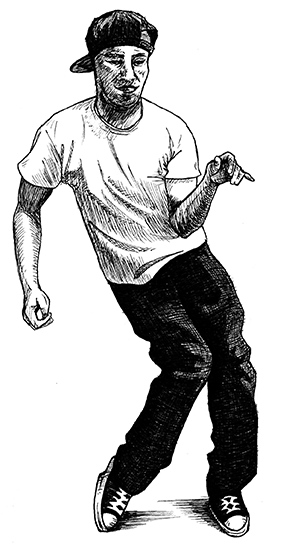 ---
Stage Dive
SLUSHY
Rotating recipe – always cool, smooth & tasty – ask
your bartender about today's concoction – Served Long
Started by Iggy Pop and Jim Morrison and perfected by punks
this practice involves climbing up on stage at a show and diving off into the crowd hoping to be caught.