Inside White Cap, Warming Up the Outer Sunset Inside White Cap, Warming Up the Outer Sunset With Cocktails & Sherry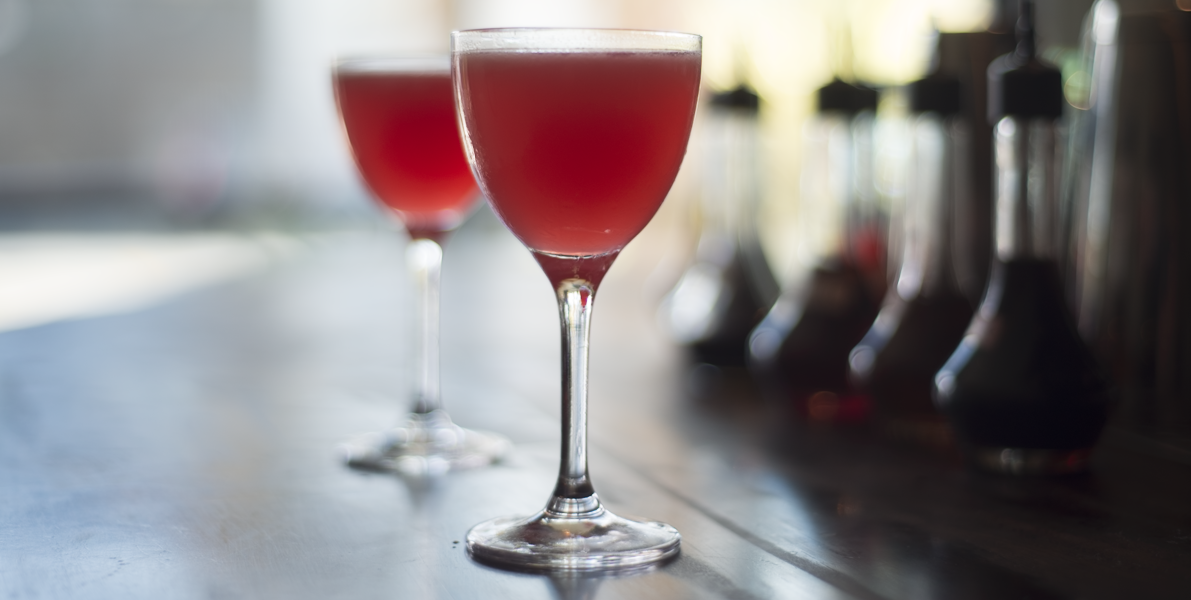 A surfer-owned bar with drinks from the Treasury's bartender
by Caleb Pershan
Carlos Yturria, who runs the cocktail program at The Treasury, typically caters to the FiDi's suit-and-tie-clad clientele. But at White Cap, a new Outer Sunset bar just steps from the ocean, he's fixing drinks for the wet suit crowd instead.
The bar, which opened way out in the Avenues at 46th and Taraval this past weekend, comes from well-known area surfer Matt Lopez, who met Yturria out on the waves. Lopez brought in Yturria to design White Cap's rotating cocktail menus, the first of which is below. All the drinks this time around are named for tools, like a more refined version of the typical screwdriver that's made with Volstead Vodka, Tio Pepe "Fino" Sherry, orange juice, and pineapple.
Yturria's cocktails, paired with a warm atmosphere of driftwood panels and a small fireplace, should help neighbors, surfers, and Outer Sunset visitors fend off the area's notorious chill. Have a look inside.
Shane Curnyn of Juniper Architecture designed the small, 14-by-30 foot bar space. The decor isn't in-your-face surfing, a conscious decision according to Yturria that's based on the area's ethos. "In San Diego, or Santa Cruz, people who are surfers, they scream it," he told Eater SF. "But the Outer Sunset crew — they'll surf twice a day, and if you ask them if they surf, they'll be like, I don't know, I guess."
White Cap joins a small handful other businesses on the quiet Taraval corridor, like popular bar The Riptide, a new roastery from area coffee company Andytown, and a forthcoming bakery space from the Outerlands team. Speaking of Outerlands, White Cap appears to borrow some design elements from that area-defining restaurant, and with its cocktail bona fides, the new bar could even prove to be a kind of Outerlands-but-for-drinks. But that's an outcome that might not matter so much to Lopez and Yturria, who seem happy enough to have a nice place to drink near the beach after a day out surfing. Daily hours are 2 p.m. to 2 a.m.