New Parkside Cocktail Bar 'White Cap' Debuts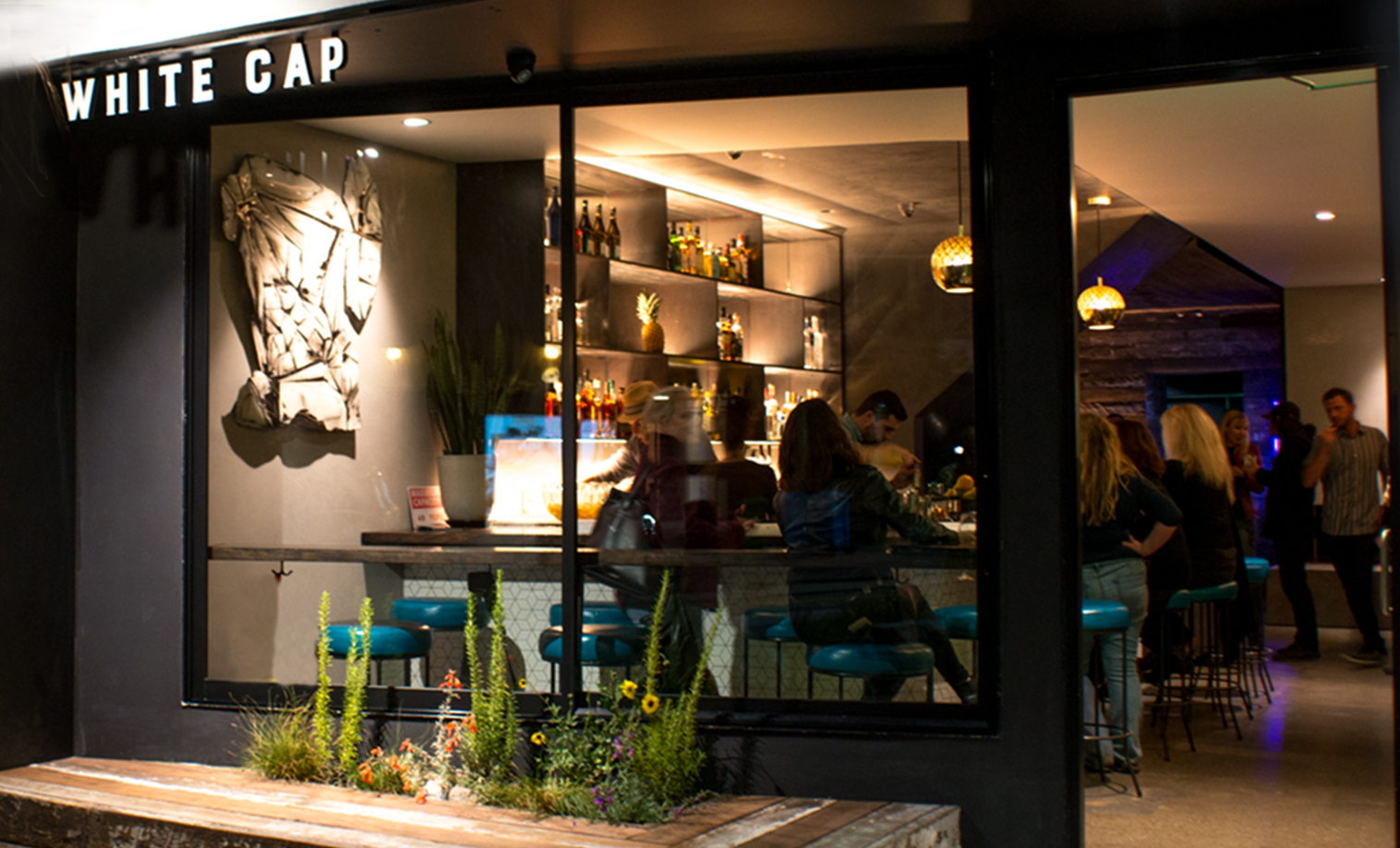 A new cocktail bar has opened in Parkside. Called White Cap, the newcomer is located at 3608 Taraval St. (between 46th & 47th Aves.).
Just two blocks from the beach, the new spot is the creation of neighborhood resident Matt Lopez and Carlos Yturria, who bartends at The Treasury.
The tool-themed menu of signature cocktails specializes in plays on traditional standbys, like a slushy "Monkey Wrench" with anejo rum, coconut, seaweed, and lime; and a "Screwdriver" with Volstead vodka, Tio Pepe fino sherry, and orange juice.
The small bar (it clocks in at only 500 square feet) has a hip but weathered look, with lots of concrete, reclaimed wood, and retro finishes. For now, the menu is cocktails only, with no food.
With a five-star rating out of two reviews on Yelp so far, the new cocktail bar is on its way to developing a local fan base.
William H., among the first Yelpers to review the new spot on November 11th, said: "Excellent neighborhood hangout, reminiscent of a chic industrial seaside cabin. A new take on classic drinks, such as the Hot Gun (mezcal margarita) and Screwdriver (Tito's, sherry, and orange)."
Yelper Emily M. added: "The Outer Sunset is blowing up! So happy that this bar opened in the 'hood. Some highlights: cool interior, original barnwood from one of the contractors' old barn, delicious drinks, creative menu."
Tomorrow night, White Cap is holding a Thanksgiving food drive; drop off donations of canned food to enter a raffle for a White Cap gift certificate. All donations will be dropped off at St. Anthony's Kitchen.
Intrigued? Stop in to try it for yourself. White Cap is open daily from 2pm–2am.
---