Superstitions Menu
Specialty Cocktails PAST MENU CURRENT MENU |
Superstition Specialty Cocktails
Wishing Well
Lustau Brandy, Pommeau, China China – Served over a cube According to folklore, deities living in wishing wells can grant wishes. This is even more likely if the wish is spoken out loud and a tossed coin lands heads up at the bottom of the well.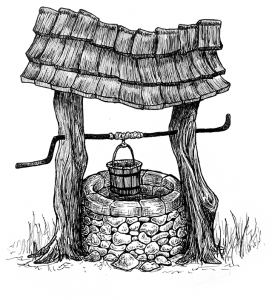 ---
Full Moon
Smirnoff Vodka, Smoked Pink Guava, Yogurt, Lime – Served over crushed ice The full moon was once thought to cause insanity and even turn its unsuspecting victims into werewolves, if they allowed the light to shine directly on their faces.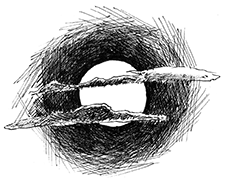 ---
Broken Mirror
Ford's Gin, Tio Pepe Fino Sherry, Rose Lemonade – Served over a Cube An unfortunate occurrence said to bring 7 years of bad luck to the mirror breaker. Luck can be reversed by pounding the broken parts into dust or burying them in the moonlight.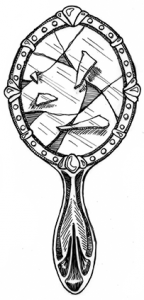 ---
Pinch Of Salt
Havana Club Añejo Rum, Kalamansi, Ginger/Cane, Macadamia Orgeat, Lemon – Served up Ever since Judas knocked over the salt in Leonardo Da Vinci's last supper painting, it's been bad luck. Avoid this fate by throwing a pinch of salt over the left shoulder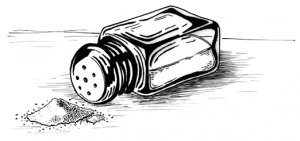 ---
Lucky Penny
Leblon Cachaça, Smith & Cross Rum, Lustau Palo Cortado Sherry, Luxardo, Cynar, Saline, Bitters – Served up Finding a heads up penny is considered good luck. A superstitious bride may still tuck a penny in her shoe, to ensure the financial success of the couple.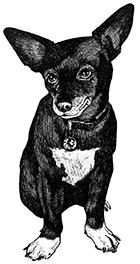 ---
#13
Wild Turkey Rye, Hidalgo Oloroso Sherry, Huckleberry & Cocoa Shrub, Lemon – Served over ice For many reasons, including there being 13 steps to the gallows, this digit has long been considered doomed. Many buildings skip this floor, moving directly to the 14th.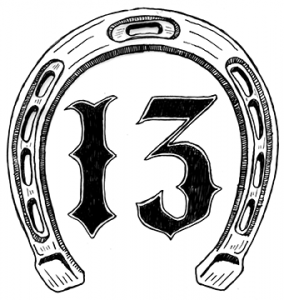 ---
Knock On Wood
Cutty Sark Scotch, Lepanto Brandy, Pecan Nut Orgeat, Angostura Bitters – Served up Knocking on wood is way to keep a run of good luck going, traced back to pagans who liked to worship trees and believed that helpful spirits lived inside them.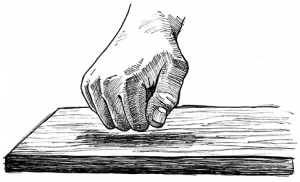 ---
4 Leaf Clover
La Vida Mezcal, La Gitana Manzanilla Sherry, Green Apple, Lemon, Agave Nectar – Served over ice A universal symbol of good luck also known as a shamrock. The Irish believed holding one would allow them to see fairies and offer magical protection from the devil and other evil spirits.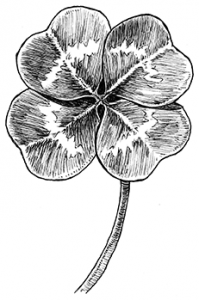 ---
Black Cat Slushy
Rotating recipe – always cool, smooth & tasty – ask your bartender about today's concoction – Served long In Medieval Europe people believed a black cat crossing your path was a sign that death was about to occur. They also thought black cats and witches were in cahoots.